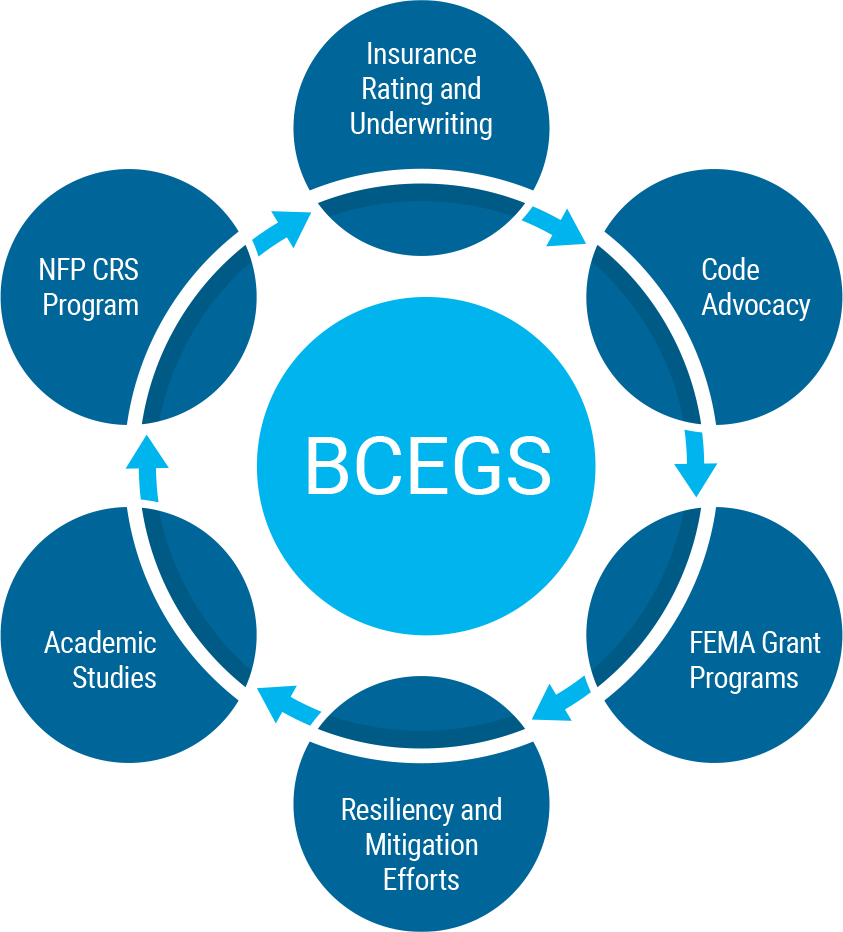 As well as being a factor in insurance rating and underwriting, BCEGS data is used in a variety of programs and applications:
Insurance Applications
Filed advisory credits by peril
Building Underwriting Reports
Enhanced Wind Rating Program applicable to commercial properties
AIR Catastrophe Models
Federal Emergency Management Agency (FEMA)
BCEGS classifications are a factor in the National Flood Insurance Program's (NFIP) Community Rating System (CRS) which offers potential discounts on flood insurance.
Community classifications are a component of the Building Resilient Infrastructure and Communities (BRIC) grant program which offers funds to help communities finance hazard mitigation projects.
FEMA has used information about community building code enforcement efforts in their Loss Avoidance Studies (LAS). These studies determine losses avoided due to their hazard mitigation actions.
BCEGS data is utilized in the Building Code Adoption Tracking System (BCATS) within FEMA to inform policy decisions and share data about efforts toward code adoption with regional partners.

Federal Alliance for Safe Homes (FLASH)
We are a legacy partner and supporter of the Federal Alliance for Safe Homes, a code advocacy organization promoting resilient construction and effective code enforcement practices.
Academic Studies
Author - Risk Management and Decision Processes Center, The Wharton School, University of Pennsylvania
Author - FEMA
Code Advocacy