Over the years, you've come to know ISO Community Hazard Mitigation for our data collection and analysis, particularly related to our Public Protection Classification (PPC®) and Building Code Effectiveness Grading Schedule (BCEGS®) programs. For many years, you've recognized our "red flag" logo as our symbol. However, during that time, we've changed, improved, and grown. Now we're introducing a new logo to better reflect the breadth and reach of our capabilities.
In the coming days, you'll start to see our new globe logo on our correspondence, website, employee ID and business cards, and other materials.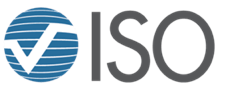 For decades, ISO Community Hazard Mitigation has worked with fire departments, building departments, municipalities, water suppliers, emergency communications centers, and our insurance customers toward our mutual goal of safer communities. We'll continue that work hand in hand with you for years to come.