Structure Fire Strategy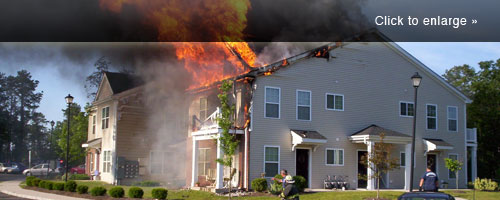 Jackson Volunteer Fire Company No. 1 responds to this Willow Point working structure fire in Jackson, N.J.
You face challenging fires all the time. You've received training to assess different types of fires and determine the best firefighting approach. In each issue of Community Fire Protection News, we'll show you a real building fire and ask you to "make the call" on a number of different measures. Just reply to this e-mail and tell us your answers. We'll include the results in the next issue. Review the house fire in this photo and answer the following questions:
What are your orders to the first-due engine company?
What are your orders to the second-due apparatus (ladder, squad, rescue, tanker, etc.)?
What are your immediate safety concerns for responding firefighters?
What is your initial strategy — offensive, defensive attack, or combination?