In November, ISO attended the 2013 Federal Alliance for Safe Homes (FLASH®) Annual Conference in Orlando, Florida. Each year, the exclusive gathering brings together thought leaders, policy makers, and subject matter experts who support the organization's Mitigation Movement. Attendees explored best practices, lessons learned, and innovations from leaders of the movement.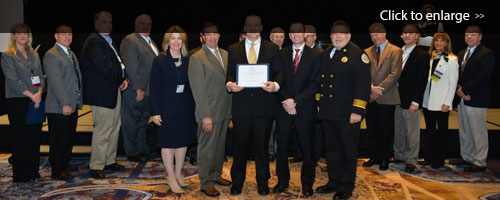 The FLASH Board of Directors at its November conference.
Going forward, ISO is working with FLASH to provide our Building Code Effectiveness Grading Schedule (BCEGS®) information to more jurisdictions — most recently, communities throughout Texas — to promote code adoption and enforcement.