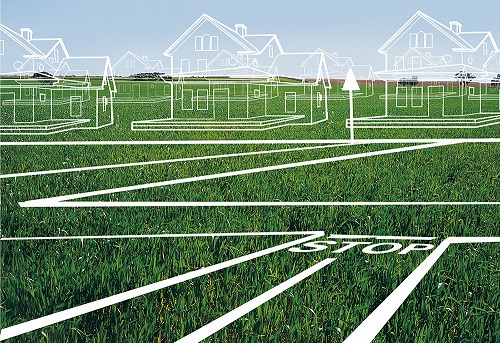 It's been happening for years: firefighters and department staff are dealing less and less with actual fires and more and more with other emergency and nonemergency calls for service. The trend is no secret in the fire service. In 1980, according to the National Fire Protection Association (NFPA), the 30,000 fire departments in the United States responded to 10.8 million emergency calls, with about 3 million classified as fires. By 2013, total calls had nearly tripled to 31.6 million, but calls due to fires had plummeted by 58 percent to 1.24 million, with just 500,000 actual structure fires.
Of course, these are still emergencies, and firefighters still risk their own lives while saving others. Many calls are either medical emergencies or involve non-life-threatening requests: an individual having a stroke or heart attack, a passed-out homeless person, a fender bender car crash, and, yes, even an actual cat-in-tree rescue.
Community outreach and risk reduction efforts
Firefighters are also more involved with community outreach programs and community risk reduction education—one significant reason for the decline in actual fires. It should also be acknowledged that while fire frequency is down, fire severity is up due to many factors, increasing the danger of fighting individual fires.
ISO Community Hazard Mitigation has long worked with the fire service to educate residents and communities about the expanded role that fire departments play in keeping them safe and responding to a wider range of incidents. That's why ISO's Fire Suppression Rating Schedule (FSRS), the guide we use to determine a community's Public Protection Classification (PPC®), also focuses on community risk reduction and emergency communication capabilities.
Community risk reduction efforts are a good example of non-firefighting activities that play a significant role in reducing danger in the community. Many departments have extensive outreach programs that teach residents how to prevent fire, making them and their families safer. The goal of an efficient, responsive emergency communication center is to answer incoming 9-1-1 calls on a timely basis and dispatch the right service to the correct address. With a communication center featuring up-to-date technology and trained telecommunicators, fire departments can do even more to help reduce loss of property, economic assets, and lives.
In this evolving world where fire departments provide more diverse emergency response services, ISO and Verisk are committed to helping spread the message—and offer a variety of services that make your mission easier, safer, and more successful. Among the services that fire departments are familiar with are emergency response services from Verisk 3E that significantly improve the outcome of workplace incidents. We can mitigate risk by providing employees worldwide with direct access to our highly trained environmental health and safety specialists.
Our emergency response services help reduce loss of property, economic assets, and—most important—lives.