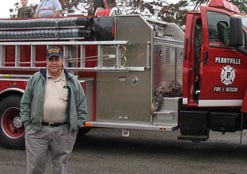 Chris Lummus
Manager, Community Hazard Mitigation
At ISO for more than 38 years, Chris Lummus is involved in surveying and grading communities to develop PPC® and Building Code Effectiveness Grading Schedule (BCEGS®) classifications for the Mid-Central states.
Chris is a trained and certified firefighter and currently serves as a captain of the Perryville, Tex., Volunteer Fire Department — a small, rural department with responses including EMS assist with basic and advanced life-support capabilities, motor vehicle accidents, grass/brush/forest fires, and residential and commercial structure fires. In addition to being one of 12 active firefighters in the department, Chris also serves as chaplain and principal grant writer.
Although Chris is retiring from ISO this year, he plans to continue his work in the fire service.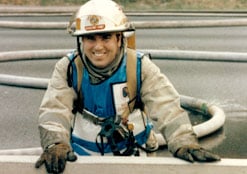 Fred E. Brower
Manager, Community Infrastructure Information
During Fred Browers's 36 years at ISO, he's been involved in surveying communities to determine PPC and in surveying commercial buildings to develop information on construction and occupancies, hazards, and sprinkler fire protection. He heads up the Fire Suppression Rating Schedule (FSRS) revision team and coordinates activities with government entities in the homeland security arena. Fred also helped develop our Quality Review programs to ensure that building surveys adhere to the most rigorous quality-assurance measures.
Fred has led a varied life in the fire service, including serving as deputy chief and fire chief for the College Park, Md., Volunteer Fire Department and battalion chief for the Newark, N.J., Auxiliary Fire Department. During Fred's tenure as a volunteer division chief in Prince George's County, Md., he was instrumental in developing the incident command system.
Fred is certified by the National Professional Qualifications Review Board as a Firefighter II, Fire Instructor III, and Fire Officer II and is a member of the International Association of Fire Chiefs (IAFC), the Maryland Fire Chiefs Association, and the National Fire Protection Association (NFPA).