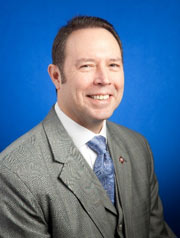 In September 2016, the City of San Antonio became the first community in Texas to earn a classification of 1 from ISO Community Hazard Mitigation's Building Code Effectiveness Grading Schedule (BCEGS®). After reviewing San Antonio's Development Services Department (DSD), ISO was happy to acknowledge the department's obvious commitment to building code enforcement and safe, resilient buildings.
The DSD is responsible for coordinating land and building development throughout the city and comprises three main divisions: Land Development, Plan Review, and Field Services. Working with a customer service philosophy, the department strives to meet its goals of facilitation, improved cycle times, and consistency in the quality of service. Those objectives help shape the department's success and commitment to its mission statement: "Partnering with our community to build and maintain a safer San Antonio."
Roderick J. Sanchez, AICP, CBO, has been DSD director since 2005. It was his vision to use the BCEGS metrics as a guide to enhance DSD's focus on code adoption, education, training and certification, and staffing levels to help achieve the department's high scores. "The BCEGS rating is very important to me because it helps identify what we need to do to make sure San Antonio is safe," said Sanchez. "One of the first things I looked at when I was appointed was our ISO rating."
At the time Sanchez became director, San Antonio had a BCEGS classification of 3 for commercial and 5 for residential. In 2011, scores improved to 2 and 2, indicating clear progress. Scoring a Class 2 for residential in Texas is very difficult and might be as high as the city can go, given that fire sprinklers are not required in residences. As for commercial, even though they knew it would be extremely difficult, Sanchez and his leadership team felt they could obtain a Class 1. "We used ISO's criteria to implement changes with the hope of being recognized as one of the best building departments in the nation," Sanchez said.
The city acknowledges that achieving the high BCEGS ratings is a major accomplishment for both DSD and San Antonio—and a Texas milestone. "We're the first in the state and twelfth across the nation to receive the highest rating a municipality can achieve for exemplary commitment to building code adoption and enforcement," said City Manager Sheryl Sculley. "DSD has come a long way over the past decade, and I'm very proud of Director Sanchez and his team for their hard work in accomplishing this."
Here is a breakdown of the areas DSD focused on improving to meet the high BCEGS standards:
Code adoption
The department was one of the first municipalities in Texas to adopt the complete 2015 I-Codes, part of its goal to adopt and implement the newest building codes within two years of publication. "Adopting the newest codes is a priority for our department," said Michael Shannon, deputy building official. "Keeping our customers engaged throughout the process gives our stakeholders a chance to submit proposed amendments and gets their support and buy-in to the new codes once adopted."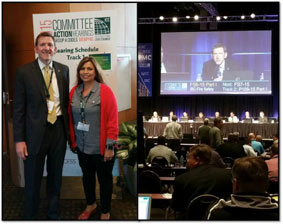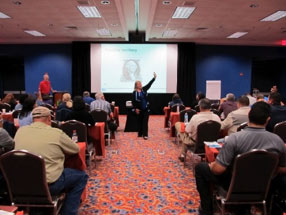 Education, training, and certification
To help keep San Antonio safe, DSD recognizes that training and certifications go hand in hand with a staff knowledgeable and skilled in their areas of expertise. Leadership strongly encourages higher education to make sure the building code enforcement team is better equipped to handle the construction of code-compliant buildings. To support this effort, DSD created the San Antonio Building Codes Academy (SABCA) and hosts three training sessions per year for city employees, other municipalities, and the development community. SABCA was established to bring instruction from high-quality educators and necessary building-related code training to code officials, design professionals, builders, tradesmen, building owners, and building managers. The latest information is presented by subject matter experts who are usually affiliated with the International Code Council (ICC).
At DSD, all plan review and inspection positions require certifications as a condition of employment. Employees are made aware of the time frame required to obtain or renew their licenses and certifications. The department encourages study groups and offers time at work to study so employees can properly prepare for required certifications, contributing to a well-trained staff. Additionally, DSD has a number of professional engineers and architects who are required to maintain their specialized licenses.
DSD's commitment to training and certifications is outlined in the department's Certification Requirements and Pay Policy. The policy includes reimbursement of exam and certification fees and offers certification-incentive pay based on title and position. DSD covers membership fees to professional associations, including the American Institute of Architects and Professional Engineers in Private Practice. In addition, San Antonio provides tuition reimbursement as a benefit to employees who want to enhance their professional development and educational goals.
Staff levels
DSD operates as an enterprise fund. That means the department's revenue must cover overall expenses. With this arrangement, DSD has the opportunity to expand and contract its workforce to match development activity.
In addition to those three areas, ISO acknowledged DSD's ongoing dedication to enhancing the development community customer experience. DSD has adopted new tools such as Inspector Route Optimization, Customer Alert System, and Electronic Plan Review to enrich service opportunities. It has expanded online building permits, text and e-mail permit activity updates, and customer alerts when inspections are complete. DSD invested in BuildSA, a new software platform designed to replace several core systems used for land development, plan review, and code enforcement transactions. Once available, customers will have better access to information, services available online 24/7, real-time updates, and a permit wizard to make doing business easier, faster, and more accessible.
Others have acknowledged DSD's accomplishments, such as Diane Hoskins, CIC, CRM, executive director of Professional Engineers in Private Practice, Bexar Chapter. "Not only does this achievement recognize our community's investment in code enforcement, but insurance companies use this information to help establish premiums," Hoskins said. "It's a win-win for San Antonio and one more example of the department's wholehearted commitment to public safety and the inclusion of stakeholders in key decisions."
ISO congratulates the San Antonio DSD on its achievement and looks forward to continuing to work with them on our shared goal of building safer communities.