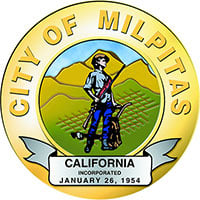 When most people think of municipal services, they probably don't think of words like "easy," "convenient," or "customer-friendly." Milpitas, California's Building and Safety Department is changing that dynamic. Through modern technology, they're streamlining processes to make them simpler, easier to use, and more accessible to customers and professionals who work with them.
Milpitas is a city in Santa Clara County, in northern California. It's considered a suburb of San Jose and is located within Silicon Valley. It has a population of nearly 67,000 people. ISO's Building Code Effectiveness Grading Schedule (BCEGS®) has a close relationship with the Milpitas Building and Safety Department. We've learned that one of their top priorities is to provide a high level of customer service. As Milpitas ranks first in the United States with the largest percent of residents employed in the computer and electronic products industry, a technological solution for that challenge was natural for them.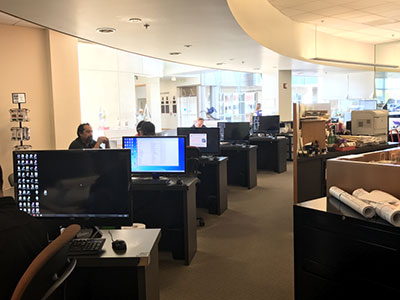 To that end, they started with an online customer satisfaction survey so customers could share their experiences working with the department. In that way, it can continually evaluate, address, and adjust policies and procedures to meet the constantly changing needs of businesses and citizens. To keep customers informed, their Permit Center sends out a quarterly e-newsletter to subscribers to maximize communication.
A natural next step was to improve processes, and modern technology became an invaluable and necessary part of the department and its functions. It aspired to provide superior customer service while maintaining a high level of code enforcement—and to do it faster and more efficiently, saving everyone time and money. Technology has helped them improve customer service in the following areas:
Website resources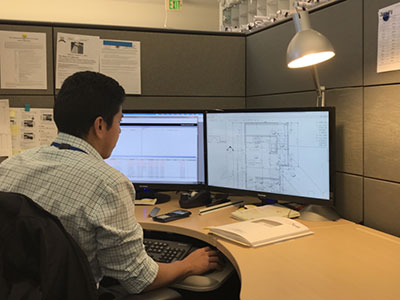 The department began improvements with its website. The website provides extensive resources and useful information to aid in the permitting and inspection process. It offers online handouts and design guidelines that cover a wide range of projects, submittal requirements, policies and procedures, plan review and inspection checklists, building codes, permit fees, permit activity reports, and more. Applicants can obtain more than 30 online permits for such things as reroofing, water heater replacement, furnace replacement, kitchen remodels, and bath remodels. The department increased the number of residential permits issued and, most importantly, the number of projects receiving inspections.
Milpitas was one of the first places to issue online residential solar permits, allowing the department to participate in the growth of green building technology by expediting the installation process and keeping costs to a minimum. Online permitting provides convenience to customers and allows applicants to obtain a permit without leaving home or office. It led to a decrease in work being done without permits.
Applicants can submit applications, plans, and documents; make payments; and complete the application process online without having to go to city hall. The entire plan review process can be done electronically. Architects, engineers, and designers receive electronic copies of comments marked up on the plans, which is a more efficient and effective way to communicate, enhance, and streamline the plan review process. It helps the environment and saves paper by reducing a tremendous amount of printing.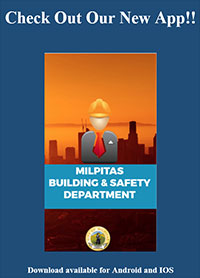 Professionals submitting plans can obtain an estimate of permit costs on the website. The service is made possible through the use of interactive PDF forms which aid in calculating plan check and inspection fees. Applicants have the ability to request the extension of a permit or plan check online.
Also in a continuous effort to think green, the department launched a new app for Android & IOS users. The app improves customer service and allows everyone to get information with just a few clicks.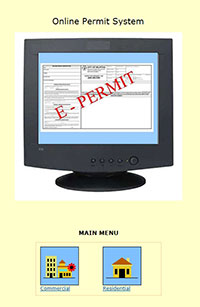 Online Permit Center
The Permit Center welcomes new businesses with the Online Business Resource Center. The service provides a step-by-step guide to answer questions new business owners may have, walk them through the required permit process, and direct them to related departments and federal, state, and local agencies.
The department created its one stop Permit Center by taking advantage of new technology. A customer's experience begins by signing in electronically with the use of an iPad. The center can use the data entered to monitor time of service, reason for visit, and number of customers being served within a specific date and time range.
All applications are entered into the computer permitting database, and all aspects of the project are tracked, including project location, description, valuation, owner, applicant, architect and contractor information, fees, plan check review scheduling, and results. Once the permit is issued, the center tracks inspection scheduling and results. Since the system is address based, it shows all records related to the property, including current and past permit history, planning department records, engineering department records, and code enforcement cases. Once a record is created, all information entered is available to the public through the department's website. The public can review status, completion date, and comments for each review, as well as conduct property record research without having to come into the department.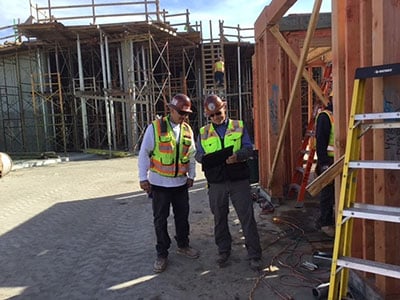 Inspection process
Using technology in the inspection process increases productivity, efficiency, accuracy, and, most importantly, communication. Inspectors use technology-driven programs more than ever before to complete their inspections.
Inspectors begin their day reviewing schedules on their desk top PC or, in the field, an iPad Pro. A special app on the iPad provides multiple functions that help inspectors locate and route their inspections, document the details of the inspection, attach photos to the record, provide access to all details of the permit (including previous inspections), and track inspection start and end times. Inspection comments are entered at the job site and can be e-mailed to the permit holder before the inspector even leaves the site. The records are immediately updated to the website.
Inspectors use the iPad to access approved plans for the inspection and use software to make notes on the plans. The notes are saved and can be e-mailed to architects, engineers, and contractors from the job site. The iPad also gives inspectors access to the internet for a wide range of information, including approved use of products and manufacturer's installation instructions. It provides easy access to the large volume of California codes and allows inspectors to create new records such as Stop Work notices.
Milpitas is committed to customer service, which, ultimately, is part of their mission of making communities safer. ISO BCEGS program is proud to be a part of that effort, and we look forward to working closely with the Milpitas Building and Safety Department today and in the future.